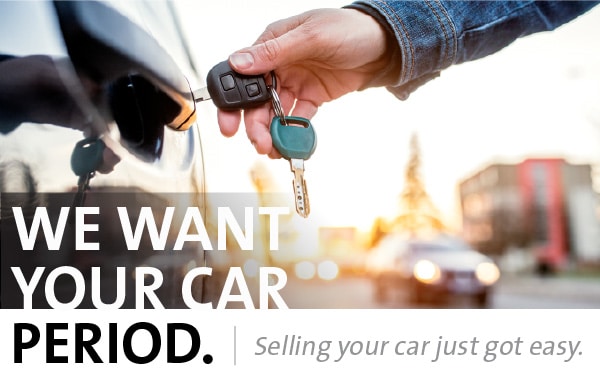 Where Can I Sell My Car Near Me?
Visit DCH Toyota City in Mamaroneck NY -- We Buy Used Cars for Cash!
As lovers of all things automotive, we know just how much can go into selling a used car. The long story, short: it can be a process.
A private sale can mean you have to travel all over the Hudson Valley region. Interested buyers in Yonkers will likely want to see your car up close and personally. That can bring with it the back-and-forth with those in New Rochelle to get the details just right. Of course, even with dotting all your Is and crossing every T, you can still get stuck waiting for auto financing to come through from a prospect in White Plains or for a buyer in Rye or Port Chester to figure out payments.
That process? It translates into extra time and effort a lot of us don't have these days. It's at least time and effort that we'd prefer not to have to spend getting intimately acquainted, so to speak, with every corner of southern New York State, if we don't have to.
The alternative: you can sell your vehicle to a used car dealership. Many, however, will want you to make a trade-in, yours for one of theirs, and that often involves salespeople, invitations to test-drive a new car, truck, or SUV, and, if you decide to buy or lease, auto financing paperwork to deal with. What if you just want to sell your used car and be done with it?
That's where we come in. Visit our Toyota dealer showroom in Mamaroneck, and we'll show you a whole new used car selling experience.
Selling Your Car Just Got Easy
We'll buy your old car, with no obligation to buy one from us. That means no hassle -- and no need to jump through hoops making appointments if you don't want to, either. We'll appraise free of charge, then offer you a fair, market-driven price for it on the spot.
Here's How It Works ...
Bring your vehicle into our dealership, along with any title or pay-off info, a valid registration, your driver's license, and any keys, remotes, manuals, and the like that you've still got on hand.
Our professional appraisers will inspect it. You can feel free to ask any questions throughout the process or just relax in our lounge.
We'll give you a cash offer for your vehicle in writing that's valid for five days or 500 miles. You're welcome to sell it to us immediately, think about it for up to a week, or decline, now or then. It's that easy!
Ready to schedule an appointment, or just drop by for that consultation? You can call us, send us an e-mail using our Web contact form, or just ask a virtual assistant like Siri or Google to get directions to 1305 East Boston Post Road in Mamaroneck NY, zip code 10543. We'll be looking forward to meeting you!