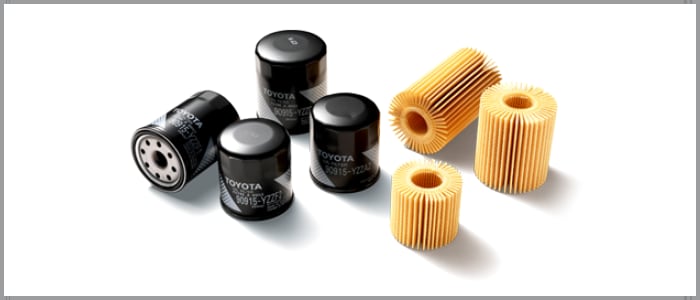 Service 101 |Oil Filters at DCH Toyota City
Oil Changes & Engine Oil Filters--Ever Wondered What It All Means? Find Out from the Pros at DCH Toyota City's Service Center
When it comes to oil and cars, the first service most Mamaroneck drivers think of is the humble Oil Change, which makes sense—it's pretty important, after all. But oil isn't the only thing that needs to be changed inside the engine; your oil filter needs a little refresh, too. That's where we come in! For drivers from Yonkers to Port Chester to Rye, NY, if you've got questions about oil filters, bring them to us, because we've got answers!
How can I know when my oil filter needs a change?
We're so glad you asked! There is a general rule for changing your oil filter: change the filter when you change the oil—but there are some caveats to that rule. For example, if your Service Engine light is on, there's a chance you need a new oil filter. Of course, Service Engine lights can illuminate for a number of reasons, so if yours comes on, be sure to visit our service center for professional diagnosis. If it is the oil filter, our highly trained technicians can recommend the proper replacement oil filter for your particular Toyota model, and we can handle the removal of your old one and the installation of the new one, which means no mess for you to clean up! Quite the win-win if you ask us!
Another instance where you might need to change your oil filter is if you do any heavy driving (stop-and-go traffic in New Rochelle or White Plains, anyone?) or driving in severe conditions, like extreme temperatures. In those cases, it can put extra strain on your engine, which could require maintenance more often.
If you ever have any specific questions about maintenance or about oil filters in general, our talented service team is always happy to help—give us a call or schedule an appointment with us to have a new oil filter professionally installed.