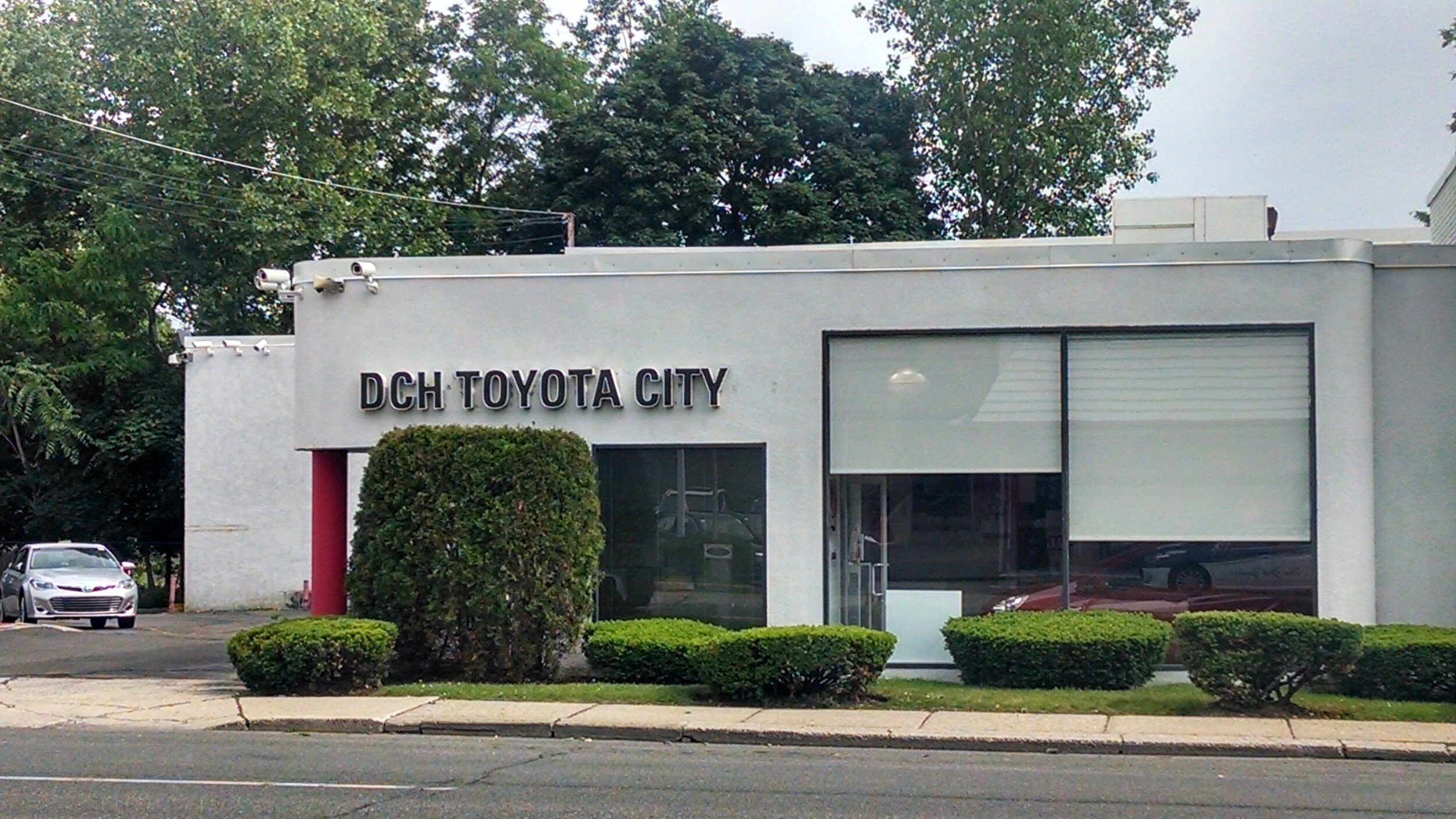 <*>     <*>     
DCH Toyota City and each of it's employees is very honored to accept the award as one of 2014's Best Dealerships to Work for. Most New Yorkers, including our employees, have their fare share of commuting to work each day (sometimes horrifically over the GWB or Tappan Zee Bridges; to then spend 10-12 hour days with co-workers and our amazing clients. In those hours, we share tips, trends, tech data, lunches and why not a few laughs. Every few weeks, we try to jazz things up a bit at DCH Toyota City. Sometimes, its pitching in for a worthy charity like a car wash sponsored by our SADD chapter students at Rye Neck High. Other times its blasting candy-filled Pinatas on Cinco de Mayo. Oh! and the brilliant time we tried squeezing 12 people in a Scion iQ... yikes, not everyone made it in! Check it out here, if you dare. Whatever it is, we can truly say we have a blast, and do our best to document it. ha! There are so many reasons we can come up with to show why this is the best place to work, and what better way than a cute-as-a-button collage. So if you'd like to buy a Toyota, or get your Toyota Serviced in our state-of-the-art facility (Shhh!!! we won't tell the other guys you were here.... wink!), visit us at 1305 East Boston Post Road for our sales team or 700 Waverly to visit our team in Service. We can't wait to meet you.  
Naomi / July 17 / mytoyotacity@gmail.com / www.dchtoyotacity.com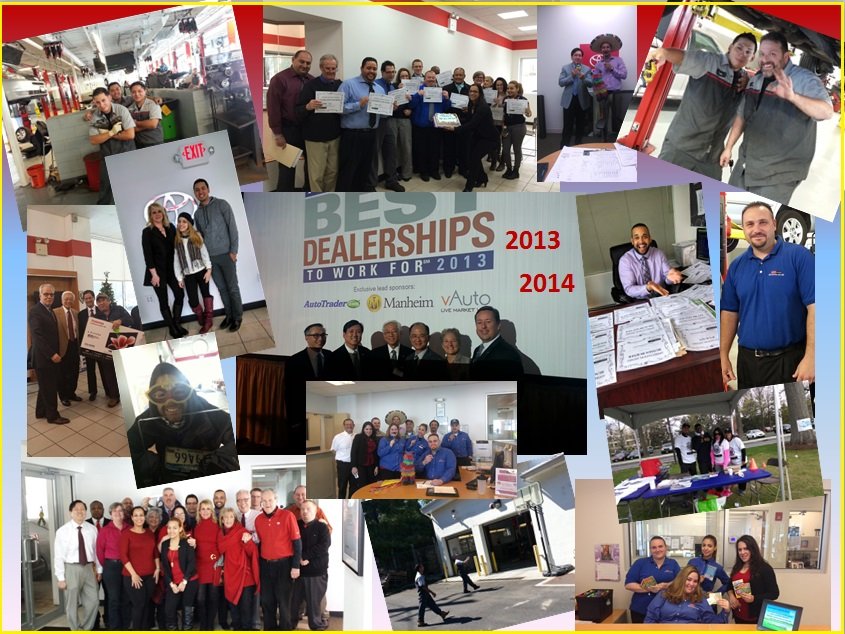 DCH Dealerships Honored by Automotive News
Yahoo! Finance (blog)
 - Jul 8, 9:11pm
SOUTH AMBOY, N.J., July 8, 2014 /PRNewswire/ -- Automotive News has released their third annual list of the "Top 100 Dealerships To Work For," and four DCH Auto Group dealerships were honored by the auto industry news publication.

DCH Millburn Audi in Maplewood, NJ, DCH Toyota City in Mamaroneck, NY, DCH Honda of Temecula in Temecula, CA, and DCH Tustin Acura in Tustin, CA were named four of the best new-car dealerships to work for in the United States. This is DCH Millburn Audi's third year to be included on this prestigious list, and the second wins for DCH Toyota City, DCH Honda of Temecula, and DCH Tustin Acura.

According to Automotive News, the list identifies the best employers in the automobile dealers industry and honors those dealerships that have excelled in creating a quality work environment.

"This is a great honor for DCH Auto Group and these four dealerships," said George Liang, President of DCH Auto Group. "It shows that The DCH Way, our way of conducting business, delivers happiness to our customers as well as our colleagues."

The alphabetical list of the 2014 "Best Dealerships To Work For" will be published in a July issue of Automotive News. A ranking of the top dealerships to work for will be revealed at a gala celebration October 15 at the Four Season Hotel in Chicago where Automotive News will celebrate the achievements of all the dealerships recognized in the list of "Best Dealerships To Work For."
Webpage:http://www.dchauto.com/blog/2014/july/8/4-dch-dealerships-named-best-to-work-for.htm
About DCH Auto Group
Headquartered in South Amboy, N.J., DCH Auto Group comprises 27 auto dealerships in New Jersey, New York, and Southern California from Oxnard to Temecula, featuring a full line of new and pre-owned vehicles.  The company is dedicated to delivering a superior sales and service experience to its customers and is highly invested in principles for the success of its employees.  DCH Auto Group is committed to giving back to the communities in which its dealerships operate and employees and customers live.  The company is dedicated to the teen safe driving cause and is a sponsor of Students Against Destructive Decisions (SADD).  For more information, please visit www.DCHAuto.com.